~The Cali Pass~

YOUR NEW PASS TO GOOD TIMES! Now, 4 Great Resorts! Not only do you get unrestricted access to China Peak Mountain Resort, Bear Valley Mountain Resort, Dodge Ridge Mountain Resort and Mountain High Resorts... you also get 3 FREE DAYS each at 19 Powder Alliance Resorts worldwide including Sierra at Tahoe and Mount Shasta. That's up to 57 FREE tickets! Restrictions apply. Avoid the huge crowds, long lines, and terrible traffic now common at so many resorts. Get the Cali Pass. It's a Vibe!
BUY NOW. VIBE NOW.

Looking for a CHINA PEAK ONLY Season Pass? GO HERE.
Looking to Upgrade from CHINA PEAK ONLY to a CALI PASS? GO HERE.
CALI PASS PRICES VALID STARTING MAY 1, 2023 - OCTOBER 31, 2023

Pass prices are valid for age of participant as of January 1, 2024

PRICES AND DATES

PASS TYPE

5/1/23-11/10/23

11/11/23-11/30/23

12/1/23-END OF SEASON

Senior Plus (75+)
FREE
FREE
FREE
Senior (70-74)
$649
$699
$799
Adult (23-69)

$699

$749
$899
Young Adult (13-22)
$649
$699
$799
Kid (6-12)
$349
$399
$449
Young Kid (5 and under) without adult season pass purchase
$99
$99
$99

Young Kid (5 and under) with an adult/young adult season pass purchase.

Limit 2 per adult/young adult season pass

FREE
FREE
FREE

MILITARY

Applies to Active, Veteran, Retired, and Reserve members of all US Armed Forces.

Verification required at purchase.

$449
$499
$599
*Passes valid opening day 2023 through the close of the 23/24 winter season.
*All 2023/2024 season passes include Season Pass Assurance.
*Cali Pass benefits start in the 23/24 winter season and are applicable at all 3 Cali Pass Resorts.
NEW FOR 23/24 - RFID Cali Passes at China Peak. If you picked up a Cali Pass at China Peak in March, April or May you must pick up your brand new RFID Cali Pass. The passes issued in the spring will not be accepted at the lift or at the other Cali pass resorts.
WE ARE SUPER STOKED TO HAVE BEAR VALLEY ON THE TEAM, HOWEVER TO AVOID DELAYS AT BEAR VALLEY THIS WINTER WE NEED ALL CALI PASS HOLDERS WHO PURCHASED PRIOR TO 11/5/23 TO SIGN THE NEW CALI PASS WAIVER ASAP. CLICK HERE AND SIGN ONLINE NOW! NOT SURE IF THIS APPLIES TO YOU? EMAIL US TODAY.
Powder Alliance
Show your Cali Pass at any Powder Alliance Resort and receive:
3 FREE Days Sunday-Friday (non-holiday). That's up to 57 FREE tickets! Restrictions apply.
Tickets are for Cali Pass holders only. One ticket per day.
Check out the full list of Powder Alliance Resorts For 23/24.
For redemption directions, visit powderalliance.com prior to planning your trip. Holidays vary by location.
The following benefits apply to Adult, Young Adult, Senior (70-74), and Military.
Receive at all 3 Cali Pass Resorts

Buddy Tickets

20% Off Two (2) Per Month (Dec-Mar)

Food & Beverage

10% Off (non-alcoholic)

Retail

10% Off non-sale items

Ski & Ride School

20% Off Group Lessons, Weekday, Non-holiday

Mountain Biking

20% Lift tickets

Lodging @ China Peak
30% Off Weekdays, non-holiday. (Sunday - Thursday nights).
How To Pick Up:
To speed up the pass pickup process for everyone, please click the waiver button below and complete the season pass waiver today! If you prefer, you can download the pass forms in advance and bring them with you at the time of pickup CLICK HERE TO DOWNLOAD THE SEASON PASS FORMS. If you'd like your Cali Pass mailed to you, please call the resort at 559.233.2500 opt 6.
If you have any questions or problems when ordering, feel free to Email us
BUY NOW. VIBE NOW.

2023/24 WINTER SEASON PASSES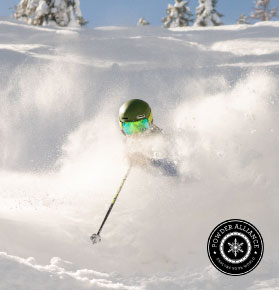 WORK HERE, PLAY HERE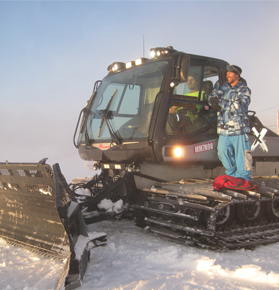 STAY AT THE PEAK