The Latest
Dear Loyal China Peak Skiers & Riders,
After a two year reprieve from the worst four year drought in California skiing history, 2012-15, we are experiencing so far the most disappointing season in over four decades.
We have been saddled with a uniquely cruel combination of no snow and extremely warm temperatures at our elevation, limiting our snowmaking efforts to a handful of productive nights, in spite of our readiness 24 hours a day. Even during the horrific winters of 2013/14 and 2014/15 we were able to make snow often and at least offer some skiing and riding on upper mountain terrain. The number of available snowmaking nights this winter has been far less than 50% of those two disaster seasons, marginalizing our efforts to a level we have not seen since installing our snowmaking system over 20 years ago.
Our run since purchasing Sierra Summit in 2010 has been rough to say the least. In our eight years, following 10 consecutive seasons of above average snowfall, we have had two seasons of massive snowfall (too much frankly; damage, high costs, challenging customer access) one average season and now five droughts. All of this while spending millions to make the resort better every season for our customers, including the installation of our first quad chair this past summer, which of course has not seen one day of use.
In my 44 years of working in the ski industry, I personally have never seen anything like this. Everyone suffers when this happens - our incredibly loyal year round staff who are now unemployed, many with families; our 300+ seasonal staff who were anxious to spend the winter with us, only to see not a day of employment; our ownership group, who after investing heavily in a new lift this past summer, will lose millions, again; and our amazingly loyal season pass holders, who spent hard earned money buying passes during the four year drought, enjoyed two good seasons and are now saddled with a winter with almost no opportunity to visit our resort.
The only thing that keeps us going at this point is the unconditional support from the majority of you. We have received several hundred emails over the past two months, most offering kind words and support for all of us at China Peak, understanding the unprecedented hand we have been dealt by Mother Nature these past several years. For sure most are very disappointed in their season pass investment this season, but I would say over 90% are China Peak customers for the long haul, willing to stick with us through thick and thin. Unfortunately these past many years it's been more thin than thick.
Our ownership group, including myself and my two loyal Fresno based partners, will also do everything we can to weather this. The loss this season is substantial, more than the drought seasons, and they were financially brutal as well.
Many of you are Black Pass holders, which has been a real savior this season, as you have enjoyed skiing at Powder Alliance resorts across the west.
We'd like to announce an added benefit to those of you who did not upgrade to our Black Pass. We have contacted all of our Powder Alliance partners and have secured ONE FREE DAY OF SKIING for all non Black Pass season pass holders (Black Passes earn three days at each resort). Simply show your season pass at the designed location at each Powder Alliance resort; for complete details including restrictions on use, visit powderalliance.com.
We will take a look at next winter's season pass, including pricing, sale timing and benefits at the end of what would be a typical season, this spring.
Finally, it's not over yet. While this is a near unprecedented lack of snow so far, there have been many winters since skiing began at China Peak 60 years ago when the second half comes roaring in like a lion; in 1991, known to many of you as the 'March Miracle', it snowed over 20 feet and skiers and riders enjoyed many incredible powder days in March and April, even into early May.
On behalf of my partners, I can only say thanks for your amazing support, understanding and commitment to your home resort, China Peak.
Sincerely,
Tim Cohee
Managing Partner & General Manager
2017/18 WINTER SEASON PASSES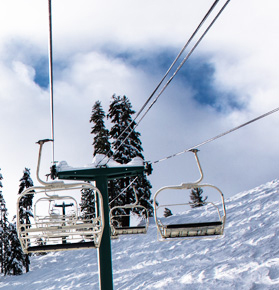 LEARN TO SKI/RIDE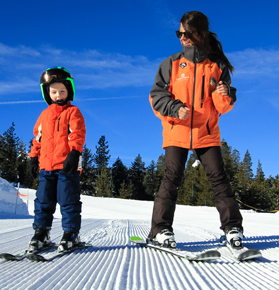 STAY AT THE PEAK