The Latest
Friday, February 24, 3:30 PM ... Literally incredible conditions, blue bird day Saturday, powder, machine groomed and skier packed powder. Temperatures are cool in the morning, but will warm up as the sun comes up into the 30s. We are in full operation, all 1,400 acres, with Chairs 1,2,4,5,6 & 7 at 9 AM plus the moving carpets in the base area.
SUNDAY'S WEATHER NOW INDICATES MOSTLY CLEAR SKIES, A SLIGHT CHANCE OF SNOW SUNDAY NIGHT.
We have a base depth of 10-15 feet, with over 32 feet of recorded snowfall on the year.
Open this weekend will be Mainstream, Sully's, Buckhorn, the Day Lodge, Jack's, the Wine Bar, Keith's Teppanyaki, China Peak Sports, Ski & Board School, Ski & Board Rentals & Demos.
BUCKHORN LIVE ... Enjoy live music Saturday and Sunday on the Buckhorn Patio, 11-2.
The Demo Shop at China Peak is selling this year's equipment now, bringing in 2018 models! If you need new gear, come see us below the Day Lodge for our quality demo products for sale, or email rentals@skichinapeak.com
LIFTS OPEN DAILY 9AM-4PM.
With this big snow weekends at the Inn and our condos next door at Huntington Lake are filling up so book early. Call (559) 233-1200 to book the Inn or the condominiums, or book Inn rooms on line ( condominiums only by phone).
OUR NEW MIDWEEK SKI & STAY PACKAGE IS AVAILABLE SUNDAY-THURSDAY NIGHT ALL SEASON, CALL (559) 233-1200 24 HOURS A DAY OR BOOK ON LINE! WE ALSO HAVE A LIMITED NUMBER OF TWO AND THREE BEDROOM CONDOMINIUMS AT NEARBY HUNTINGTON LAKE; CALL (559) 233-1200 TO BOOK. THE HISTORIC J.W.'S ORIGINAL BAR AND RESTAURANT IS OPEN NIGHTLY, WITH DINNER STARTING AT 5:30 PM.
The New Rock 104 Party Bus from Sequoia Brewing Company (Champlain & Perrin) runs every Wednesday into April! The price is crazy ... $49 includes both the bus ride and all day lift ticket, $20 if you are a season pass holder. Book on line to reserve your seat! Click here for details. NEXT BUS IS WEDNESDAY, MARCH 1 ... DON'T WAIT, BUSES FILL UP QUICKLY, BOOK TODAY!
SAVE THE DATE, SATURDAY, MARCH 25, 1ST ANNUAL WINE & BREW FEST, TICKETS ON SALE ON LINE STARTING MARCH 1, $20 IN ADVANCE, $25 AT THE RESORT, WILL VERY LIKELY SELL OUT IN ADVANCE, FEATURING WINES AND BEERS FROM THE CENTRAL REGION OF CALIFORNIA.
We will as always keep you up to date HERE, on the snow phone (559 233 3330) and our FACEBOOK PAGE.
For updated road conditions 24 hours a day, call (800) 427-7623, say or press '168', or go on line at dot.ca.gov, enter 168.
Projected final day of 2016/17 season is projected to be April 30.
BUY TICKETS & PASSES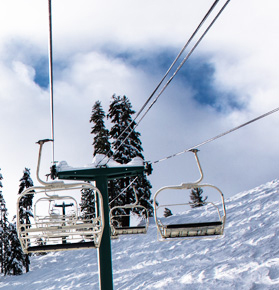 LEARN TO SKI OR RIDE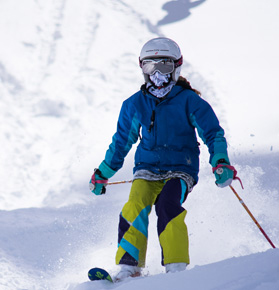 STAY AT THE PEAK